Do I Need An Architect For Loft Conversion
Posted by:
Admin
Tags:
Posted date:
01-03-2022
If you are planning on converting a loft space, you may ask: do I need architect for loft conversion? We look at what you need to know.
Do I Need An Architect's Plans For A Loft Extension/Conversion?
Are you wondering whether you need to get an architect involved with your loft conversion or extension project? Well, the short answer is, no, not necessarily.

Hiring an architect to manage your loft extension or conversion is not needed. But, just as it is with anything related to your home, it is nowhere near that simple.

Having an architect prepared to design and plan through your loft project with you can save a lot of stress and money in the long run, plus it will make the process of the extension/conversion easier further down the line.

Loft Conversions Contain Multiple Aspects
The key difference between a traditional extension and a loft conversion is a case of whether you are building something from scratch which is purpose-built. Home extensions are a blank slate, you can do anything with them because you're putting something new in previously empty space. There is a good chance that your loft was never designed with conversion in mind with a loft conversion.

This means that the planning and designing of a loft conversion can be incredibly problematic. Structurally, there is a lot that needs to be accounted for. The interior space also needs to be planned very carefully as the risks of neglecting this area can cause massive amounts of damage to the building's structure. It could eventually end in injury and destruction.

Just some of the risks associated with not gaining an architect's drawings for a loft project can include:

Incurring extra costs from structural engineers and contractors who will have to create drawings akin to those done by an architect to begin their own works.

Weak design, which can cause plummets to your housing price
Penalties if the permitted development rights have not been followed correctly.

The elements above will require multiple experts, all with varied expertise and their own regulations to meet. This includes plumbers, electricians, building control, structural engineers, planning departments, environmental officers, and more.

Hiring an architect during the early stages of the project can help you control and address the different elements required for a loft conversion. Elements such as safety, design, compliance and aesthetics will be examined. Architects are a fantastic way to manage all of these elements.

Adding Value In The Long Run
When looking at having work done on your home, then it is easy to think of an architect as purely a way to evaluate design and compliance.
But it is incredibly important to look at the bigger picture of your home when you are considering a loft conversion/extension project.

A poorly designed and constructed loft extension or conversion can massively damage the re-sale price of your home.

This is not just a case of the extension having a conflicting design to the rest of your home or the design itself being clunky and ugly, but more about failing to adhere to vital building regulations.
These regulations, of course, your architect will be completely aware of. Failing to meet the regulations will mean that you cannot legally add floor space to your home or declare it as an extra room in the property.

Though this might not immediately seem like a problem, it can be a big issue when the time comes to sell your home. Mortgage companies can refuse to lend the desired amount of money to borrowers.

This will ultimately end in you having to settle for a lower price for your home. Home insurers can also refuse to cover both buildings insurance and contents insurance. This means that you will have to pay out for indemnity policies before you can sell the property.

Many loft conversion specialists can provide a complete one-stop-shop for the planning, building, and designing processes when going through your conversion.

No matter how you decide to plan out your conversion/extension, getting experts involved is guaranteed to make the process so much easier, and they will help you to get the most out of your money.

What Will My Architect Do For Me?
Essentially, when going through a loft conversion/extension project, you will need someone to provide architectural drawings for your loft. The drawings are required in order to receive building regulations approval, as well as having a template for buildings to work from.

A quality architect will do much more than that. They will take you through regulations, one by one, in order to not only make sure your home is safe but that the property is legal too.

Who Should I Use To Do My Loft Conversion?
Architect Or Building Surveyor
Appoint an architect/building surveyor, and they will prepare and create drawings and designs for your proposal. They can also obtain all the necessary approvals for the project, and if they require it, they will also help you find an acceptable builder. They will also be able to manage the whole project for you.

Special Loft Conversion Company
If you hire a specialist loft conversion company, you will find that these companies offer a one-stop shop for all kinds of loft conversions. The business' design department will prepare all of the necessary drawings and obtain the compulsory approvals, and their construction departments will translate those designs into your reality.

Experienced Builder
Many builders carry great experience with loft conversions, and they may well be able to offer packages similar to those offered by loft conversion companies.

We would highly recommend asking around your friends and family to find a trusted architect, loft conversion company or experienced builder for your project. If you have a loft conversion locally that you are impressed by, you could even knock on their door and ask who they used for their conversion.
Always ensure that you are collecting at least three different quotes and don't forget to make them actually visit the site so their quotes are based on actual accurate measurements. Knowing how you want to use the space is essential to getting good quotations.

It's also a good idea to ask your contractor how they are planning to minimise dust and disruption during the conversion and how they will protect your home from the risk of water damage.

The Benefits Of Hiring An Architect
Architects will see the bigger picture of a project and can reconfigure an attic space into a room that maximises the potential of your property and increases the value.
One of the most important aspects of an architect is the ability to offer advice about legal obligations. Home improvement regulations have changed over the last ten years, and now not everything is so cut and dry.

Because of their great tools and deep knowledge, they will be able to help you realise your plan visually, so you don't have to go ahead with renovating your home completely in the dark.

Professional designers will also be able to offer you multiple alternative designs, so before it comes time to actually start the conversion, you can choose all the aspects of the designs that you enjoy the most. Essentially they will take your idea for your home and enhance it further.

Loft conversions are now considered to be permitted development; this means you do not have to gain planning permission. But, you do have to still adhere to building regulations, if you do not then you will incur a fine and may be ordered to remove specific parts of your home extension.

The planning process of a loft conversion/extension will always bring up all kinds of questions and challenges. Hiring an architect can help you to navigate these issues.
The changes in building regulations over the last decade have made the process of submitting for home extensions more complicated.
The industry believes that homeowners will get into trouble with the law in the not too distant future if they do not seek professional guidance.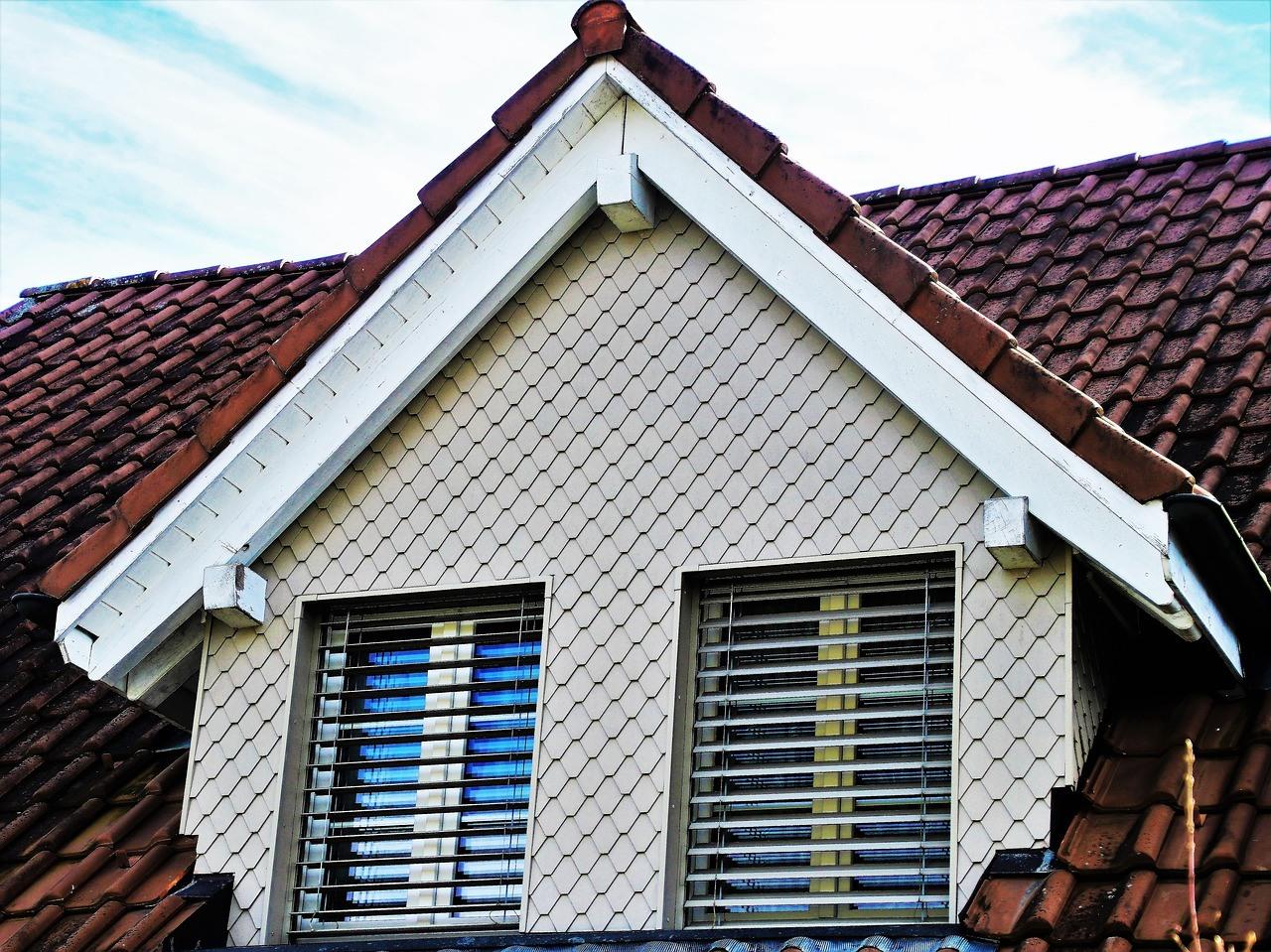 Finally, architects are also full of knowledge about the latest products and technologies on the market, saving you money when planning a loft extension/conversion.

For example, economic lighting and energy-efficient heaters will be considered. Architects can also act as a great middleman between you and the builders if a problem occurs during the process of building.

Choosing An Architect
Below are some things to consider when looking for an architect to work on a project alongside you.

Ensure that the architect has worked on creating designs for extensions or conversions in your area of local authority previously. Ask the architect their approval rate for submissions, and speak to local building control surveyors.
Can they secure planning and building regulation approval? If there are changes to design required to secure approval, will you be forced to pay extra? Ensure that they have professional indemnity insurance.
Find out how many visits to your home are required before the design can be finalised and manage the building process.
Agree on an ideally fixed budget for designing the additional space

Ensure you sign a contract with an architect

Let the architect know whether you want the new extra space to keep with the home's current style or whether you want something more modern or perhaps traditional.
Let the architect know what your budget for the project is. The minimum and maximum build price and explain whether this price includes decorations or other features such as a bathroom suite or a kitchen.
We would recommend sourcing at least two or three different architects to contact initially. They should then visit your property for free to discuss the project in more detail.
Speak with local builders and tradespeople to see if they know any good local architects that they have worked with before. A recommendation from a tradesperson goes a long way, so always ask.

Check which services the architect will supply.
Always meet with the architect on your property to ensure that they fully understand the details of your build.
---
Are you planning a loft conversion in Coventry, Nuneaton, West Midlands? If you are planning a loft conversion, you will want to discover if it is viable to do so. Ask our local expert today for a quotation.