Can You Convert A Loft Without Planning Permission
Posted by:
Admin
Tags:
Posted date:
08-03-2022
Can You Convert A Loft Without Planning Permission? If you are planning to extend your living space with a loft conversion, do you know if you require planning permission? This article looks at what you need to know.
Many homeowners desire to complete a loft conversion at their property, but the question is, do you need planning permission and building regulations approval?
Do I Need Planning Permission For A Loft Conversion?
Loft conversions typically do not require planning permission, but you must meet building regulation guidelines. Contacting an architect, builder or structural engineer to confirm that your loft space plans conform to regulations will be wise.
A loft conversion without planning permission must reach these conditions:
The new space does not exceed 40 cubic metres for terraced houses and 50 cubic metres for detached and semi-detached houses. This volume allowance is set for each property type.
The maximum height of the roof of the existing house is respected, and the loft conversion does not go higher than the principal elevation.
The property must not be on national parks or designated land, conservation areas or area of outstanding natural beauty.
No roof extensions (unless hip-to-gable) should be far out. Ideally, set back as far as 20cm of the original eaves.
The proposed materials are similar in appearance to the original house and existing roof.
Any side-facing windows are frosted, patterned or otherwise obscure-glazed.
Loft extensions feature no verandas, balconies or raised platforms.
The extension does not reach further than the existing roof slope and doesn't overhang the outer face of the wall.
Most loft conversions will reach development when achieving and meeting these rules, but you should always contact an architect or loft conversion specialist to confirm you are legally permitted. All existing loft extensions at the property, including previous roof extensions, must be included in the volume allowance.
With single-storey extensions, you can add between 4m and 6m moving windows and doors and change interior wall positioning without planning permission or consulting your neighbours.
As long as the installed windows don't overlook the neighbour's properties and the general footprint of the house remains the same, you can start work on these things.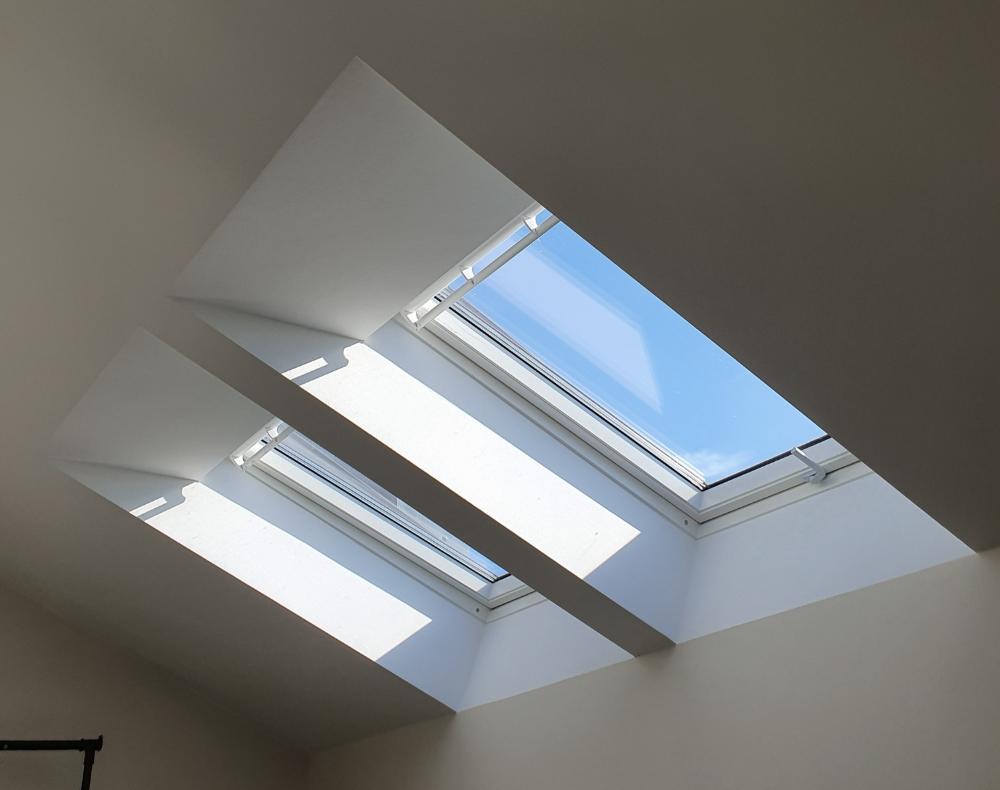 Building Regulations & Conversions
First established in 1965, Building Regulations document the type of building work and the control measures that should be implemented. Across England, the Department for Levelling Up, Housing and Communities is responsible for managing these regulations, which apply to all new builds.
If you are considering a loft conversion, you will have to meet permitted development rights and loft conversion building regulations approval when considering an extension. Building regulations and planning permission sometimes work hand in hand, and understanding what they mean can save you a lot of time and money.
Fire safety and strong roof structure are essential and are the reason why building regulations are in place. The loft room must receive proper sound insulation not to disturb neighbours and surrounding rooms.
While you can have different types of conversion with a unique set of rules, there are some factors to consider from building regulations:
New floor joists must support the weight of the new room for the floors and beams.
Existing or new roofs must be supported by walls, especially where existing supports have been taken out.
Stairs may need installing within the existing space; ladders won't be sufficient for fire safety.

All noise between rooms should be insulated, and the loft soundproofed correctly.
Fire-resistant doors and mains-powered smoke alarms must be installed to make the new living space fire-safe.
Do I Need Party Wall Agreement Permission?
The Party Wall Act 1966 outlines that any loft conversion or extension work directly affecting your neighbours must involve their approval.
A Party Wall Agreement is comprised of a summary of the proposed work and copies of the plans. In some cases, your neighbours may request a surveyor to visit the site to approve the work. You are responsible for paying their service fees, regardless of who contacted them.
Almost all forms of loft conversion require you to notify your neighbour, especially when you begin working with load-bearing walls. This Party Wall 'Notice' must include all date work, description of the proposed work, and all parties' names.
Ask yourself whether your proposed work will affect the neighbours or not. If you're ever in doubt, always consult an architect or builder.
Getting A Loft Conversion Without Planning Permission
Permitted development rules allow most loft conversions to enter development. If the building work fits most criteria, you are okay to install roof windows and other basis conversion options.
Where you plan to change the overall style and size of the loft, exceeding the current boundaries, you will require planning permission. Building control and regulations must be followed to ensure you are working safely and correctly.
Conservation areas and areas of natural beauty, or perhaps lofts with protected species inside, must have specialised surveys done beforehand.
For example, a bat survey must be conducted if you believe a property to have bats in the loft. These can cost several hundred pounds, but you should receive a mitigation licence to carry out the loft extension work if they have roosted at your home.
If you are otherwise not affecting or drastically converting the loft, you can go ahead with the build in most cases.
Loft Conversion Permitted Development
Permitted Development grants homeowners the right to undertake some forms of home construction work without formal planning permission.
If you meet the above conditions, you do not need to contact your local authority for planning permission.
Contact a builder or architect for more details if you believe that your particular job is more than the typical loft conversion. Roof extensions of smaller spaces may not fall under permitted development as you add to the existing space, which differs from a loft conversion.
While permitted development rights cover you for most loft conversions, you are not covered when in flats, maisonettes, converted houses and other areas of restriction. If you believe yourself to be in an area such as this, contact your local authority to check.
Where you are required to complete planning permission or building regulations but do not, you are liable for a hefty fine and will be forced to reverse all the finished work. The enforcement action of the four-year rule gives legal authorities four years to take lawful action against you and the illegal build.
Here are some of the main types of loft conversion and the development rules you need to follow:
Dormer Loft Conversions
Dormer loft conversions extend vertically from the existing roof slope and generally do not require planning permission. You must not make dramatic changes to the house exterior, and therefore, this work falls under permitted development.
These are popular types as they do not require permission and can be cost-effective to install additional space and a roof enlargement for smaller properties.
This does mean that some structural work may be required to achieve the final product, so you should consult a structural engineer.
Planning permission is more than likely going to be required. Front dormers need planning permission, but development rights may cover rear dormer work.
Hip-To-Gable Loft Conversions
A hip-to-gable loft conversion straightens your roof's sloped angles, creating a vertical wall. Gaining popularity among semi-detached and detached properties, these are a great attic conversions for adding extra living space.
Hip-to-gables generally do not require planning permission, but depending on the scale of the operation, you may need building regulation approval.
If you are extending the loft from the side or front elevations, you will require planning permission.
The installation of loft stairs involves planning in accordance with the floor layout of the property, which can quickly become a much larger job.
Mansard Loft Conversion
A mansard loft conversion typically changes the roof's sloping side to an almost vertical wall. The roof structure is being fundamentally altered with a mansard conversion, so you will require planning permission. In these builds, the roof remains flat, with dormer windows being positioned along the top.
These conversion types are ideal for creating a habitable room with liveable space, adding an additional bedroom or another room to your home.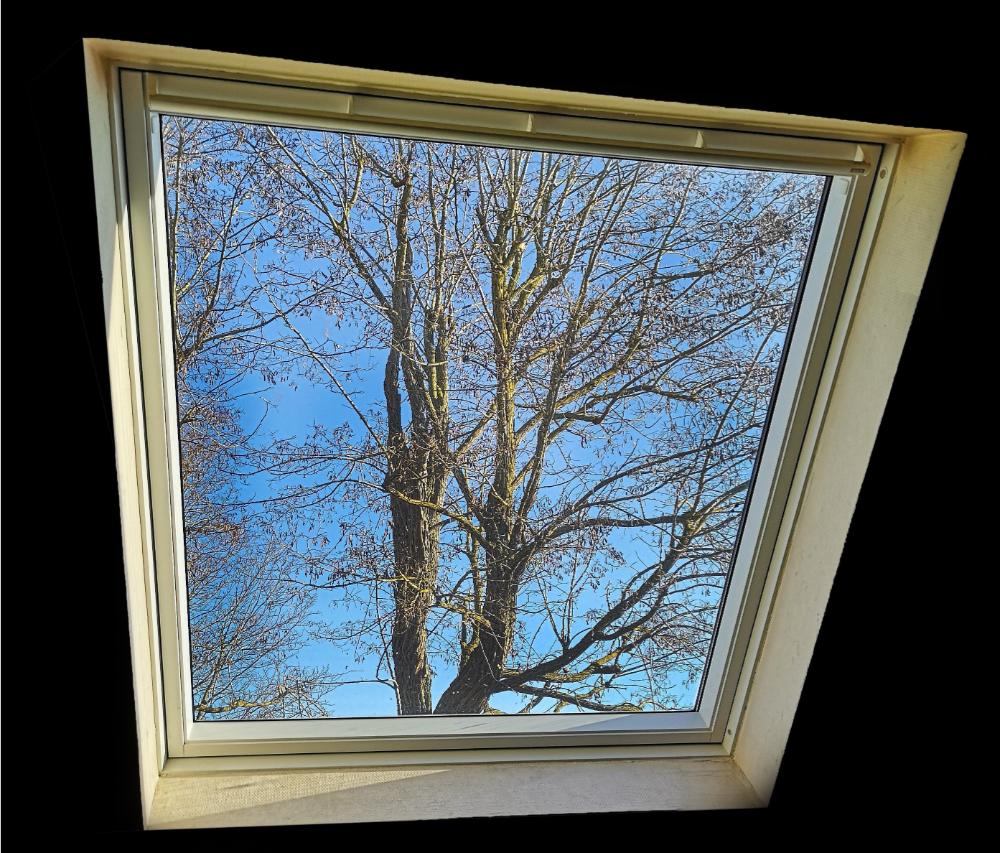 How Much Does Planning Permission Cost?
The cost of planning permission varies depending on where you are and what you plan to do.
This cost is for extensions and alterations to single dwelling households, and as you begin to add new floors and more space, this figure will quickly increase.
If you're in England, Scotland or Northern Ireland, you can expect to pay a minimum for the application fee of:
£ 200
Prices in Wales are generally more expensive, with the planning permission application fee starting at:
£ 230
There is no application fee if you live in a listed building or a property about to be demolished in a conservation area. Requiring planning permission for your project can be challenging and time-consuming, but you can create value by adding a loft conversion correctly.
You will also add value to your property when you receive approved planning permission, whether you complete the work or not. This is the reason why many homeowners strive for planning permission just before selling.
How long does planning permission take?
Once you have collected the necessary details for the planning permission documentation, you send it to your local planning authority. The maximum period should be eight weeks unless dealing with a larger build. This can take 13 weeks in some cases, even reaching 16 weeks for projects subject to an Environmental Impact Assessment.
Your local planning authority will involve an external team such as neighbours and utility companies assessing the proposal. Neighbours can raise objections to the project and add comments that they believe will affect their land.
During this stage, you should be consulting with your planning officer from the local council, ensuring that you make adjustments to any comments where necessary. This can last four weeks and then is considered in-house at the council. They will either approve or decline the application.
For further details on building regulations, planning permission and more, please check the planning portal for your country.
Suitable Home For Loft Conversions
Regardless of the type of loft conversion you want, you must determine if you have enough space and if your home is suitable for that. The roof pitch, available height and roof structure are all things you should consider.
The Original Roof
The state of the original roof must be strong enough. If not, you are looking to install new walls for additional support.
Loft conversions are fantastic at giving your home extra space, bringing in natural light and modernising your space.
Contact The Council
Whether you are looking for a bedroom loft conversion, roof light loft conversion or something more specific, you should look for further information from your local council before beginning work.
Personnel
Working alongside master builders when experienced architects during a loft conversion can make the process easier, especially if you have never completed one before.
All relevant parts and paperwork must be filled in before work begins, so don't attempt to start your loft conversion without checking the legal requirements.
Traditionally Framed Roofs
Roofs with traditional framed structures allow adequate space for loft conversions, giving you the flexibility to open them up for little cost.
Older properties may find their rafters need strengthening or additional supports being added.
Trussed Roofs
If you have a trussed roof with 'W' shaped rafters, these can prove more challenging to convert.
Homeowners can receive a loft conversion with trussed roofs, but it will require steel beams being installed for new floor joists to hang on.
Space For Utilities
If you plan to turn the loft space into a bedroom or other living space, you will need space for water heaters and electrical installations.
Guidance from electricians, plumbers and architects will ensure all work carried out is efficient, safe and legal.
---
Are you planning a loft conversion in Coventry, Nuneaton, West Midlands? If you are planning a loft conversion, you will want to discover if it is viable to do so. Ask our local expert today for a quotation.
If you require more information about planning applications before you start work, don't hesitate to contact our team today.