How much does it cost to convert a loft
Posted by:
Admin
Tags:
Posted date:
24-03-2021
The cost of a loft conversion will depend on many factors, including the house's size, the size of the loft itself, the condition of the loft, the number of dormers and your location. Typically, a loft conversion can cost between £20,000 - £45,000 but could be up to £65,000. Remember, each company is different, so please shop around for the best price.
Below, you'll find a guide to the average costs of loft conversion:

2 Roof Light Windows
£ 20,000/avg
4 Roof Light Windows
£ 25,000/avg
1 Dormer, 1 Roof Light
£ 30,000/avg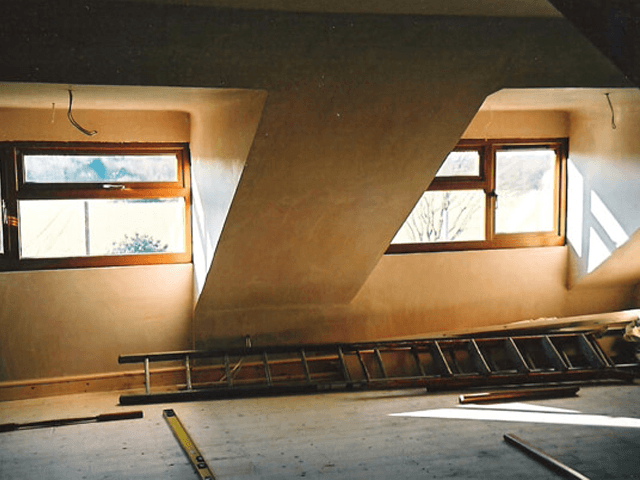 2 Roof Light Windows
£ 25,000/avg
4 Roof Light Windows
£ 30,000/avg
1 Dormer, 1 Roof Light
£ 40,000/avg
2 Dormer, 2 Roof Light
£ 45,000/avg
2 Roof Light Windows
£ 40,000/avg
4 Roof Light Windows
£ 45,000/avg
1 Dormer, 1 Roof Light
£ 60,000/avg
2 Dormer, 2 Roof Light
£ 65,000/avg
Before the final structural plan has been completed, you may want to start thinking about adding design features such as plumbing facilities, lighting, installation, a new floor, ceiling space, extra rooms, doors and more. It is important to try and do this as early as possible, so you are ready and can allow your structural engineer to look them over and avoid any obstacles with the building work.
It is important to shop around and ask different companies for their loft conversion prices and quotes for your desired type of conversion or loft extension.

Loft Conversion Cost Breakdown
Loft conversion involves many individual jobs, depending on the type of loft conversion; for example, Velux loft conversion, Dormer loft conversion, Hip-to-Gable loft conversion or Mansard Loft Conversion. The cost will also depend on what you are planning to achieve with the loft space; do you want to add value to your property, do you want to bring in more natural light, or do you want to create an en suite?
Here is a breakdown of all the jobs and their prices. These prices are based on a loft that measures 30m2:
Roof Coverings: £6,500
Electrics: £800
Staircase: £2,000
Joinery: £4,000
Decoration: £1,500
Plastering: £2,500
Scaffolding: £5,000
Project Management: £10,000
Alterations to Roof Structure: £4,500
Internal Preparations: £1,000
Steelwork: £3,500
Labour Costs and Timescales
The timescales of loft conversions will usually depend on how many tradespeople are involved in the project. In most projects, around 3 people are helping with the project at one time. Many factors could affect the timescale of the loft conversion, including:
Weather
Tradespeople On-Site
Type of Loft Conversion
Planning Permission
You need planning permission to have a loft conversion; without planning permission, you may be forced to pay a fine or have your changes turned back to normal. Although, in some cases, planning permission is covered by permitted development. This means the loft plans have been drawn up and then sent to the local authority; if the local planning authority doesn't approve plans, they will need to be drawn up again.
Here is a list of the different types of loft conversions and their average timescales and labour costs:

Velux Loft Conversion:
£ 11,000/avg
6 weeks
Dormer Loft Conversion:
£ 30,000/avg
8 weeks
Hip-to-Gable Loft Conversion:
£ 30,000/avg
8 weeks
Mansard Loft Conversion:
£ 40,000/avg
10 weeks
Average Cost Per Hour of Different Tradesmen
Loft conversion requires many different tradespeople to ensure the project is done perfectly. Here is a list of the average costs per hour of different tradespeople; however, it may differ depending on the company, location and size of your project:
Builder: £20-£35
Plumber: £35-£45
Tiler: £20-£40
Plasterer: £30-£50
Electrician: £50-£120
Decorator: £20-£50
There can be some additional costs too, which include:
Building Regulations Costs
Building Control Costs
Underfloor Heating Costs
Roof Repair Costs
Party Wall Survey Costs
Moving Water Tanks Cost
Building Materials such as joists
Architects aren't always involved in loft conversion projects; however, they can be handy when you require planning permission. An architect will draw up the plans to ensure they keep within the building regulations, minimum height, party wall agreements, fire safety measures and more. They will also ensure the correct materials and building techniques are used and for the existing roof structure.
On average, the more simple plans cost around £400; the more details you go and the bigger the project, the more expensive the costs. Some architectural plans can cost up to £1,500. Although this might sound expensive, it could save a lot of time and money in the long run. For example, you'll get the result you dreamed of. You are more likely to get approval from the local planning authority for your planning permission. The architects will ensure the construction workers use the correct materials and methods. Hence, the overall structure remains safe and sturdy.

Type of Loft Conversion
If you need planning permission advice, you want to increase the value of your home, you are thinking about adding a loft, converting your loft, expanding your floor space, making structural changes, for example, an extension or an additional bathroom or bedroom or to talk about your budget, or anything else you need to know, please get in touch with the loft conversion specialists today.
If you're wondering 'how much does a loft conversion cost?' then this small guide will help you with the different types of conversions and how much you can expect to pay:

Velux Loft Conversion Cost
£ 15,000/avg
Between
£ 20,000/avg
Out of all the loft conversion costs, the Velux loft conversion is the cheapest option out of them all, as they are easy and don't usually do any structural damage to the roof itself. However, these conversions don't typically give as much extra space as the other conversions. This is because there won't be any changes to the overall shape of the roof. The typical process is installing windows to the existing roofline, laying down the floor, and installing the stairs.
Dormer Loft Conversion Cost
£ 30,000/avg
Between
£ 60,000/avg
If you want to add additional headspace, then you will need the dormer extension. This process involves using the roofline to add extra space. This is suitable for almost all properties, whether it's semi-detached or detached.
Hip-to-Gable Loft Conversion Cost
£ 40,000/avg
Between
£ 65,000/avg
If you are looking to have your roof's whole shape changed on your house, you need hip-to-gable conversion. This process includes the top line of the roof being extending so that it reaches right to the edge of your house, so you'll have a vertical cable made from either bricks or tiles instead of a sloping roof. However, hip-to-gable conversions only work for semi-detached or detached properties.
Mansard Loft Conversion Cost
£ 45,000/avg
Between
£ 70,000/avg
If you are looking for a flat roof look, you need the mansard conversion, where the full roof is changed. There will be new walls, dormer windows and much more space. The Mansard loft conversion is the most expensive option but will give you the most roof space.
---
Are you planning a loft conversion in Coventry, Nuneaton, West Midlands? So, how much does it cost to convert a loft? If you are planning a loft conversion, you will want to discover the cost involved in completing the project. Ask our local expert today for a quotation. .